A beanie is a soft cap that hugs the head. Beanies may or may not have a folded cuff. They may be plain or decorated with embellishments, such as buttons, tassels, pom-poms and other designs. Because there are so many types of beanies, they go by a myriad of different names; skull caps, knit caps, tossie caps, and ski hats are just a few alternative names for beanies.
In the United States, a beanie is a head-hugging brimless cap, made from triangular panels of material joined by a button at the crown and seamed together around the sides. Commonly made of cloth or felt material, beanies may also be made from leather or silk. In some US regions and parts of Canada the term "beanie" refers to a knitted cap (often woollen), alternately called a "stocking cap" or "tuque".
One popular style of the beanie during the early half of the twentieth century was a kind of skullcap made of four or six felt panels sewn together to form the cap. The panels were often composed of two or more different contrasting colors to give them a novel and distinctive look. This type of beanie was also very popular with some colleges and fraternities, as they would often use school colors in the different panels making up the headgear.
Another style of beanie was the whoopee cap, a formed and pressed wool felted hat, with a flipped up brim that formed a band around the bottom of the cap. The band would often have a decorative repeating zig-zag or scalloped pattern cut around the edge. This gives the whoopee cap the appearance of a silly-looking crown made of fabric, or yarn that has been knit or crocheted instead of precious metals like gold, silver, platinum, and so on. It was also quite common for schoolboys to adorn these styles of beanies with buttons and pins.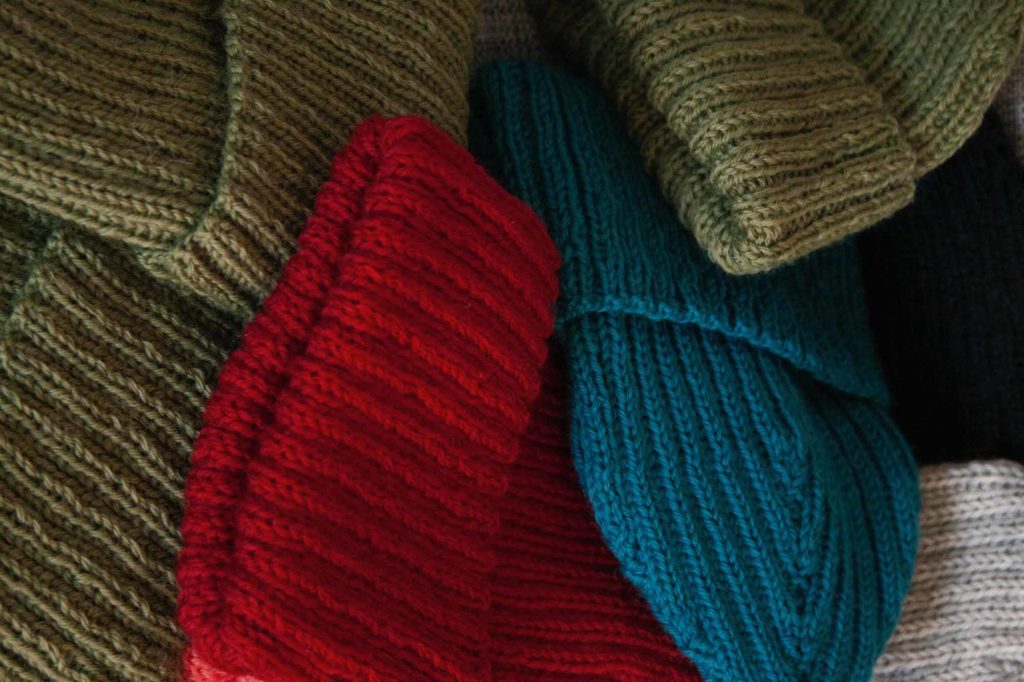 Today, beanies have become a staple for just about any fashion style, winter weather apparel, and a way to show off your individuality with various colors, logos, and your fave team emblems.
For those with hair loss from chemo, alopecia, aging, and other reasons, beanies are a great everyday option; they're soft against the head, provide warmth, and have a perfect casual look. Shop beanies for hair loss here.
Additionally, beanies are often used in the working world. Factory workers, those working with heavy machinery, and those in the food industry all use beanies to keep hair away from the face in a comfortable way. Slouchy beanies are especially popular for this purpose.