Baby Boy T-Shirt and Short
Baby Boy T-Shirt and Short
A T-shirt, or tee shirt, is a style of fabric shirt named after the T shape of its body and sleeves. Traditionally, it has short sleeves and a round neckline, known as a crew neck, which lacks a collar. T-shirts are generally made of a stretchy, light and inexpensive fabric and are easy to clean.
Typically made of cotton textile in a stockinette or jersey knit, it has a distinctively pliable texture compared to shirts made of woven cloth.
Some modern versions have a body made from a continuously knitted tube, produced on a circular knitting machine, such that the torso has no side seams. The manufacture of T-shirts has become highly automated and may include cutting fabric with a laser or a water jet.
The T-shirt evolved from undergarments used in the 19th century and, in the mid-20th century, transitioned from undergarment to general-use casual clothing.
A V-neck T-shirt has a V-shaped neckline, as opposed to the round neckline of the more common crew neck shirt (also called a U-neck). V-necks were introduced so that the neckline of the shirt does not show when worn beneath an outer shirt, as would that of a crew neck shirt.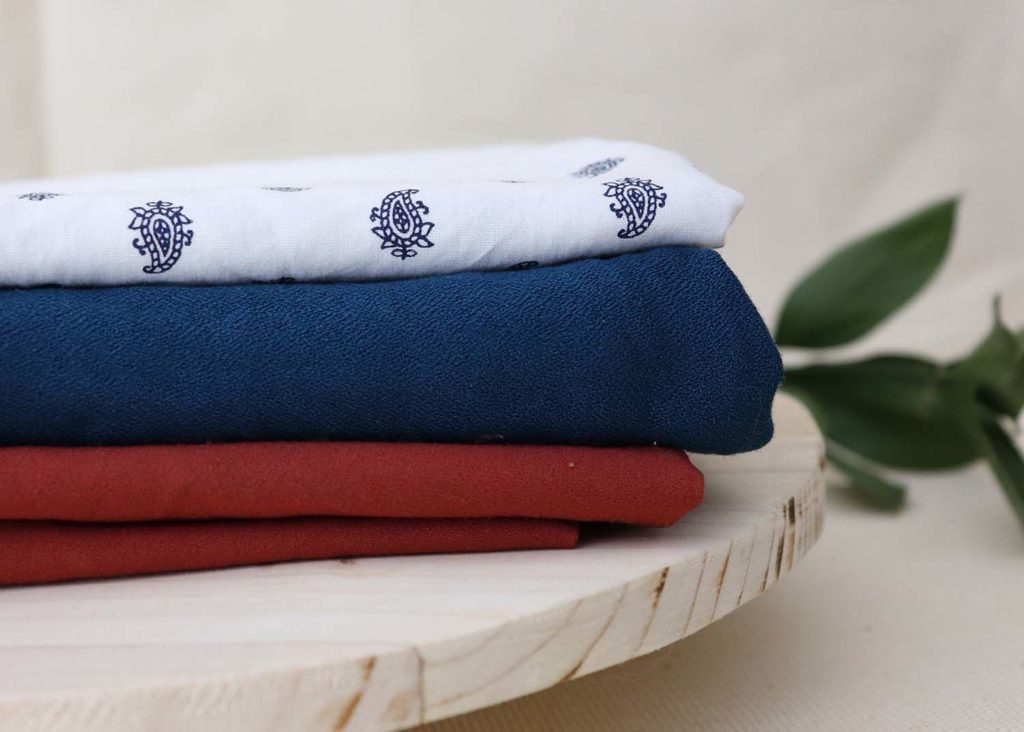 There are a lot of factors that people consider when it comes to t shirt fabrics. Each fabric has its various pros and cons, and no hard evidence seems to show that one is better than the other – you just have to make sure that you choose the right one for you. The fabric plays a big part in not only the design and printing, but in the way it feels and the way it's worn. Some t shirt fabrics hold ink better than others, and others will last longer. If you know the difference between the fabrics, you're going to make a better decision.
People have been left in the dark when it comes to understanding clothing labels – until recently. T shirt labels can be uncomfortable and annoying, and sometimes cutting them out seems to be the only option. However, with the rise of brand transparency, consumers are now given the option to truly understand the labels in the clothes they wear daily and what they really mean. It also means that the labels should be helpful. Most often, labels communicate three things: the care instructions, the brand logo, and most importantly, the materials that were used to create the shirt.