Pura Ulun Danu Batur
Pura Ulun Danu Batur is a Hindu Balinese temple located in the island of Bali, Indonesia. As one of the Pura Kahyangan Jagat, Pura Ulun Danu Batur is one of the most important temples in Bali which acted as the maintainer of harmony and stability of the entire island.
Most people come to this place, The principal temple in the rich rice-filled region, Pura Danu Batur offers stunning views of the placid lake against the backdrop of the scenic mountainside. The mountain is revered for its serenity and great views, perfect for those looking for a spiritual experience amid flourishing flora and fauna.
Ulun Danu Batur Temple holds special meaning for the locals and plays a key role in the island's socio-economic landscape. As the central water temple, Ulun Danu Batur has significant authority over the region's traditional irrigation schemes. This is part of the reason why the locals consider the area to be extremely fertile, producing bountiful harvests of the island's staple food, rice.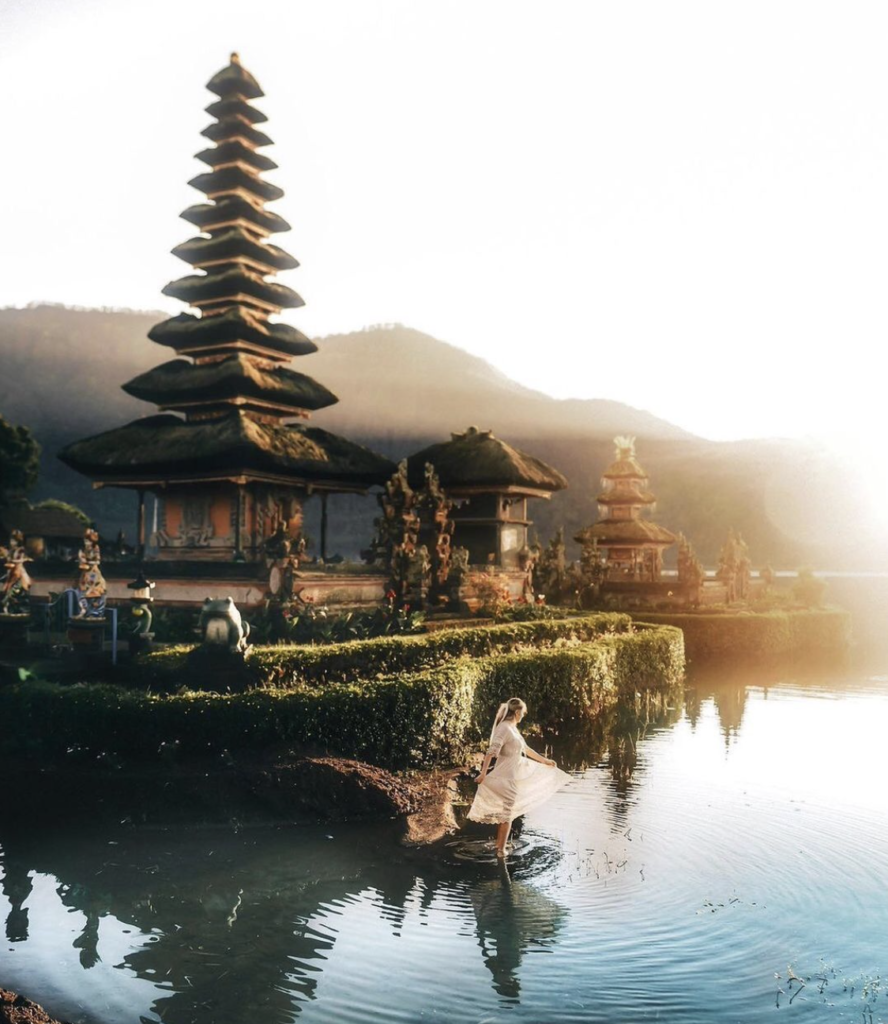 Monkey Forest
The mission of The Sacred Monkey Forest Sanctuary (Monkey Forest Ubud) is conserving the area based on the concept of Tri Hita Karana. Based on the concept of Tri Hita Karana, The Monkey Forest Ubud will be a featured of international tourist destination to create peace and harmony to the visitor. This place located in Ubud near from Tegalalang and Ubud Palace.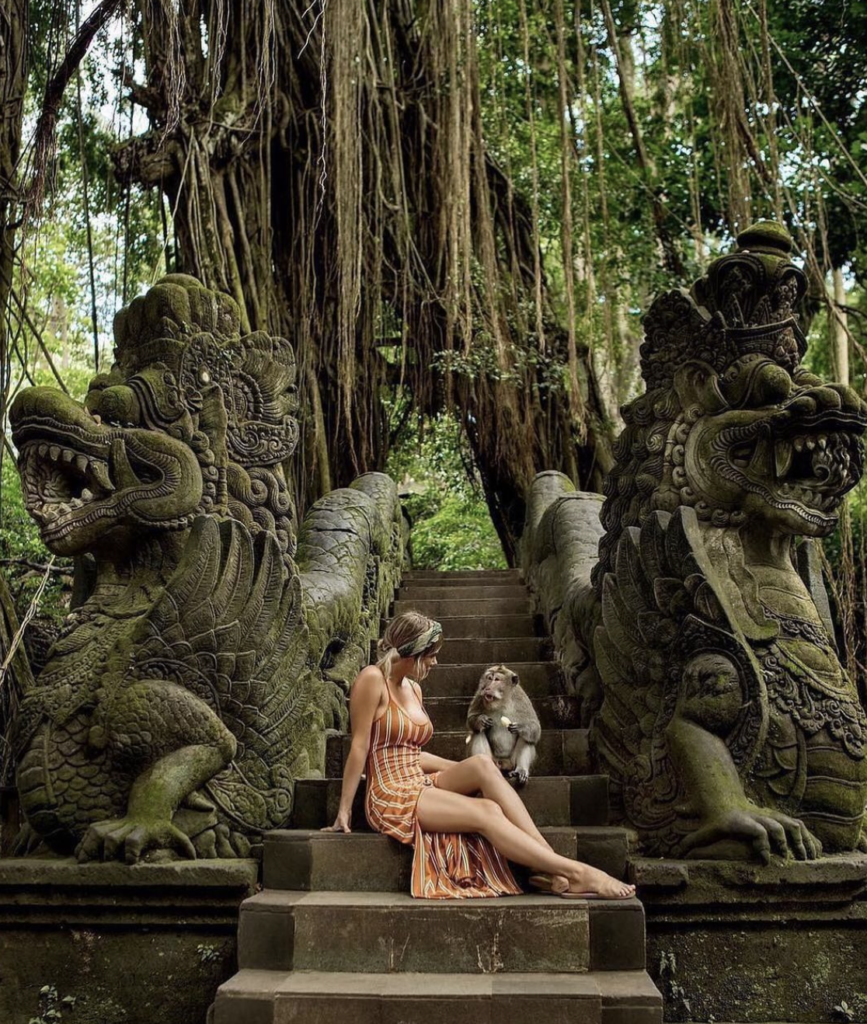 Nusa Penida
Nusa Penida Island is small island in Bali Regency. This island have so many beautiful place like Atuh Beach, Kelingking beach, Broken Beach and so on. You can go to this island by boat from Sanur beach or you can go there by Fery.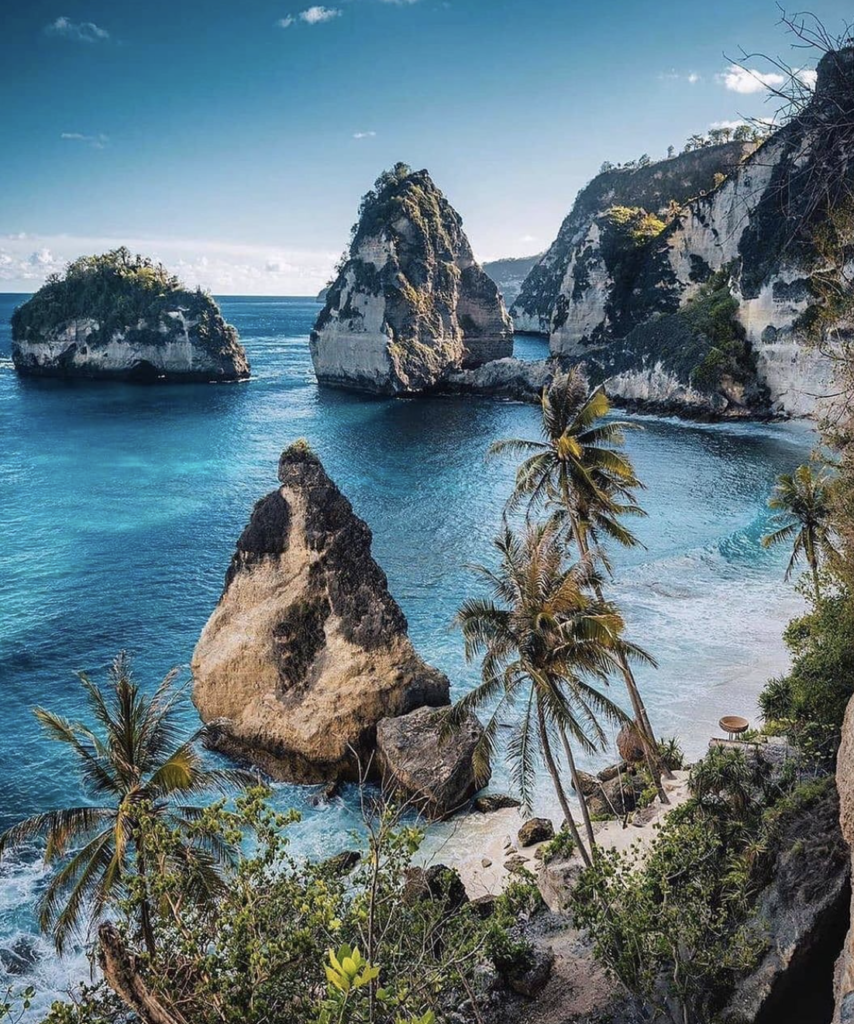 Penglipuran Village
Penglipuran Village is is a traditional countryside owning unique characteristic life, socializing as well as culture. Located in village of Kubu, Bangli Sub district as well as Bangli Regency. The natural natures and environments of countryside is designating the pittance touch of modernization influence. The cool atmosphere surround the village since it's location on the height land about 700 meters above sea level.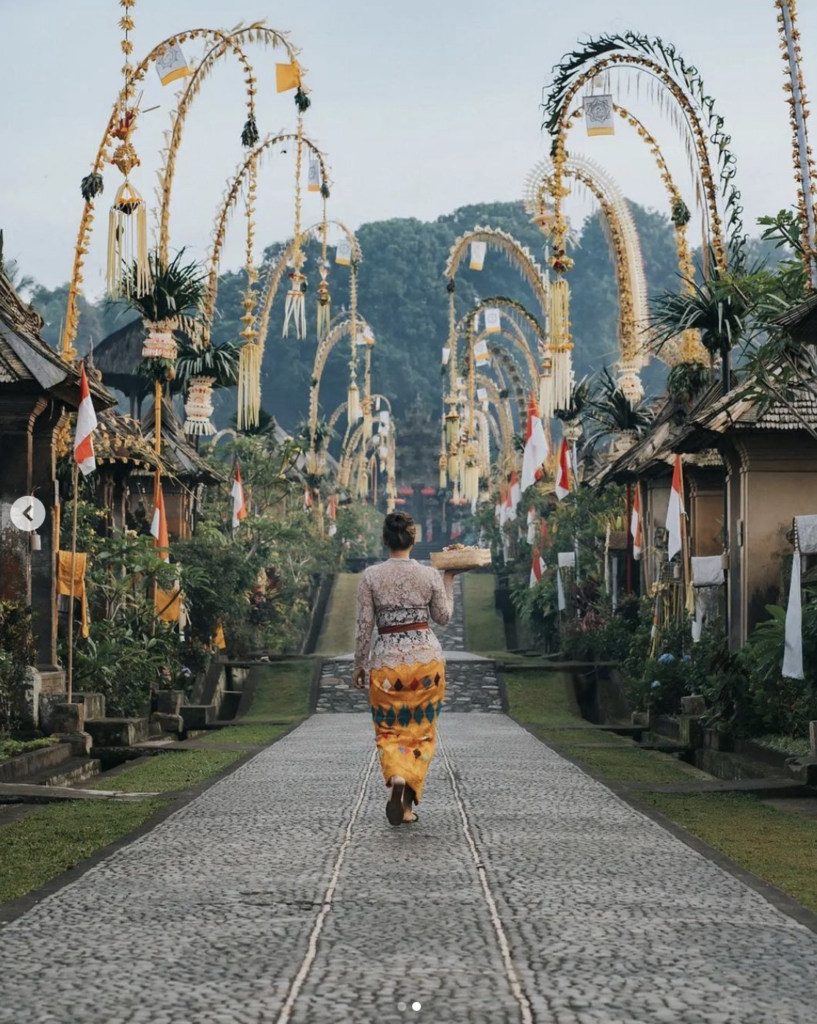 Tirta Empul
locally known as Pura Tirta Empul (Holy Spring in Balinese) is located in the village of Manukaya, near the town of Tampaksiring, in central Bali.
The temple pond has a spring which gives out fresh water regularly, which Balinese Hindus consider to be holy or amritha where Balinese Hindus go to for ritual purification to cleanse their souls and ward off evil.
This tradition still continues almost unchanged, and today, aside from worshipers, tourists from all over the world also come to this place to marvel at its beauty, and bathe in its refreshing blessed water.
Another nearby and prominent site on top of a hill is the presidential palace, Istana Tampaksiring, built during the years of the nation's first president, Soekarno.