An apron is a garment that is worn over other clothing and covers mainly the front of the body. It may have several different purposes and is today perhaps most known as a functional accessory that protects one's clothes and skin from stains and marks. However, various types of aprons may also be worn as a decoration, for hygienic reasons, as part of a uniform, or as protection from certain dangers such as acid, allergens or excessive heat. It can also be used in work stations to hold extra tools and pieces or protecting from dust and unwanted products.
As a top layer that covers the front body, the apron is also worn as a uniform, adornment, ceremonial garb (most notably the Masonic apron) or fashion statement. Apron styles can be practical, fashionable, and sentimental.
There are many different apron forms depending on the purpose of the apron. A basic distinction is between waist aprons, which cover the body from the waist down, and bib aprons, which also cover the upper part of the body.
An apron is usually held in place by two ribbon-like strips of cloth that are tied at the back. A bib apron may either have a strap around the neck (perhaps the most widespread use today), or shoulder straps that criss-cross at the back and attach to the waistband. The advantage of the former design is that it makes it especially simple to put on the bib apron. The advantage of the shoulder strap design is that it makes the apron more comfortable to wear; a neck strap can slightly impair ease of movement.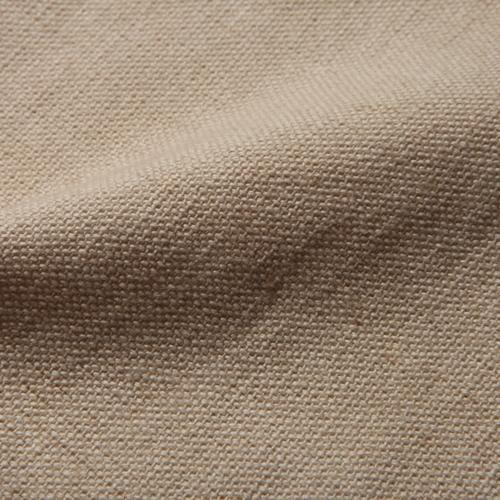 Choosing the right hospitality aprons will depend on their intended use and personal choice. An aprons length, coverage, style and material can help determine how an apron should be used. As gender roles have blended, aprons these days are more or less unisex, meaning aprons for men and aprons for women are often the same with a few exceptions like the pinafore. Aussie Chef Clothing Company has over 30 different apron styles, in various fabrics and colours, based on the types listed below.
Bib Aprons
Bib aprons are the most traditional and popular style of apron with an adjustable neck loop and waist ties. This apron has evolved from the basic black and white to include various styles, colours and fabrics. These aprons cover your torso to the knee and usually have multiple pockets, making them very versatile. They are ideal for branding with logos and names. Chef aprons, hospitality aprons, gardening aprons, cafe aprons and cross back aprons are all popular versions of this apron. Aussie Chef Clothing has the widest selection of aprons in Australia with worldwide shipping.
Cross Back Aprons
Cross back aprons are similar to the bib apron, except that the apron straps sit on your shoulders and cross over your back, taking the strain away from your neck. Cross back straps come in either cloth or leather look strap apron choices and in some styles the apron straps are removable so you can change colours and looks easily.
Waist Aprons / Utility Pouch
Waist aprons and Utility pouches do not provide upper body coverage. Shorter in length, usually well above the knee, they are super comfortable and provide ease of movement. Most styles come with pockets to store pens, tablets, order pads and other tools of the trade. Making waist aprons and utility pouches an ideal choice for people on the move like front of house staff, waiters, and even barbers, hairdressers or florists.
Bistro Aprons / Cafe Aprons
Bistro aprons or Cafe aprons are full length waist aprons, and although they do not cover the torso, they do provide more leg coverage. These also often have pockets making it easy to have what you need at hand. Popular with both chefs, butchers and front of house staff.
Pinafore / Smock Aprons
Pinafore aprons, sometimes called a smock or Japanese apron, are one size, and easily slip over your head providing full body coverage. They are stylish and comfortable with wider fabric straps on your shoulders. They easily accommodate different body shapes.
Waterproof Aprons
PVC and Nylon bib aprons are ideal when you need an apron that is waterproof and spill resistant. These are ideal for kitchen staff, dishwashers, laboratories, school food tech classrooms to keep clothing underneath dry and free from spills. These aprons can be easily cleaned by simply wiping them off with a clean damp cloth.