A suit is a set of men's clothes comprising a suit jacket, or coat, and trousers. When of identical textile, and worn with a collared dress shirt, necktie, and dress shoes, it is traditionally considered informal wear in Western dress codes. The lounge suit originated in 19th-century Britain as more casual wear alternative for sportswear and British country clothing. After replacing the black frock coat in the early 20th century as regular daywear, a sober one-coloured suit became known as a lounge suit. A darker, understated lounge suit for professional occasions became known as a business suit.
Other notable types of suits are for semi-formal occasions dinner suit (black tie) and the black lounge suit (stroller), both which arose as less formal alternatives for the formal wear of the dress coat for white tie, and the morning coat with formal trousers for morning dress, respectively.

Originally, suits were always tailor-made from the client's selected cloth. These are now known as bespoke suits, custom-made to measurements, taste, and style preferences. Since the 1960s, most suits are mass-produced ready-to-wear garments.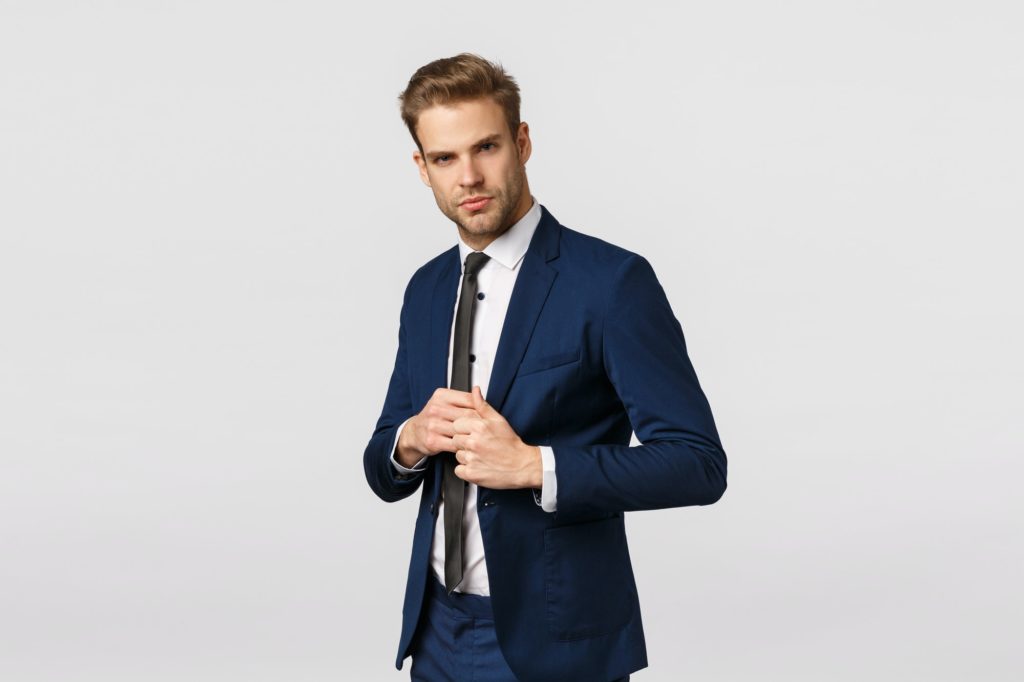 Currently, suits are offered in roughly four ways:
bespoke, in which the garment is custom-made by a tailor from a pattern created entirely from the customer's measurements, giving the best fit and free choice of fabric;
made to measure, in which a pre-made pattern is modified to fit the customer, and a limited selection of options and fabrics is available;
ready-to-wear, off-the-peg (Commonwealth English), or off-the-rack (American English), which is sold as is, although some tailor alteration tends to be required;
suit separates where lounge jacket and trousers are sold separately in order to minimize alterations needed, including also odd-coloured blazers or sports coats as smart casual options